Our Three Promises
We follow these mission & core values.      We Act Actively.      We Make Change.
Mission:  We make companies being great and leaders happy by innovation.
Trusty
Giver-Minded
Passionate
Future-oriented
Professional
Creative Productive
  Brad (Yongho) Cho – Business Model Zen, Master / Project Initiator
Founder and CEO of Vision Arena consulting. An Alto business school graduate who's been operating Vision Arena since 2010 to carry out his life-time mission of being a content creator. Conducting diverse research into business model, innovation and platform strategy, Brad dreams of a community where our knowledge helps reinvent the world to become a better place.
* * BM Zen Leaders (Certified)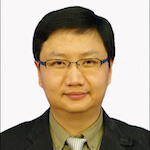 Park Sanghyeok – Professor of GyeongNam Science Technology University /  Certified Green Trainer & Coach
Connecting makes new value. Communication makes great organization. These phrase is my belief and I want to be a facilitator to help more local business and communities.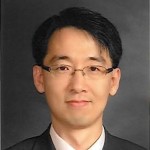 Jo Inseog – Professor of Yewon Arts University /  Certified Green Trainer & Coach
Works for developing start-company policy and boosting entrepreneurship nation-wide.
  Jeong Moonsoo – Edro Partners CEO /  Certified BM Zen Coach
We act as an accelerator to discover, cultivate, and invest in start-ups, and as a manager, we are doing our best under the slogan 'Strength and sincerity' to add vitality to SMEs and managers.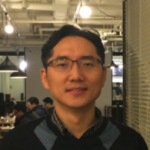 Choi Jinho – Professor of Management in Sejong University /  Probationary Green Trainer
Had worked for ICEC and LG CNS Entrue Consulting Partners. Live in Sanhose, SF in USA as an exchange professor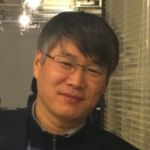 Nam Kipo – Professor of National Agricultural Cooperative Federation University /  Probationary Green Trainer
Interested in Coops and Social Enterprises. Intructing how to be success in business of farm village.
  Song WonSang – Korean Certified Facilitator, TRIZ Level.3 /  Probationary Green Trainer
I am interested in education and cultural contents and happy to see you all here.
  Miguel Ermann- Sales Director Latam of NARADA Power Source/  Probationary Green Trainer
My desire is to create new goals for my soul. I am not chasing a goal by itself, I am actually chasing the feeling that I hope to get when I achieve. I was a member of Motorola and BellSouth and also have profession on Telecommunication & Engineering, social science and some sorts of arts.
   John, Dong woo, Lee – ASKO  CEO, Sungkyunkwan Univ. Adjunct Professor  /  Probationary Green Trainer & Coach
I had worked in Samsung Group more than 20 years and in management consulting firm around 5 years. Now I am coach helping people to find their own strengths and to build the futures. My other interests are entrepreneurship, leadership and coaching. [more]
  Park Sangha  – DataCore Executive/  Probationary Green Trainer & Coach
I have worked at BearingPoint and IBM GBS as a management consultant to deliver process innovation and IT strategy to clients. My main interest are organizational growth by using digital technology and generating data-driven business insight.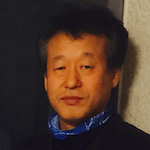 Seol Byungmoon – Professor of GyeongNam Science Technology University/  Probationary Green Trainer
Our business model has the power to change people and the world. We want to fill the business model that we call execution with those who are interested.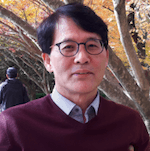 Song Inbang – Professor of GyeongNam Science Technology University/  Probationary Green Trainer
I majored in corporate law and taught corporate law at university for over 20 years. I am currently studying business law and intellectual property law in a new area of business start-up graduate school, and I want to take the lead in realizing the importance of new business model and spreading it.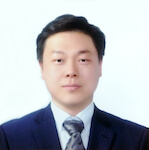 Shin Yongwook – Professor of GyeongNam Science Technology University/  Probationary Green Trainer
Through the search for the pharmacological effects of domestic herbal medicines and the reinterpretation of herbal medicines in history books, we are cultivating cooperative talents that encompass both science and humanities. Our mission is to help entrepreneurs using local special crops.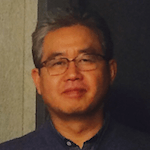 Kim Joonho – Canaan coaching consulting representative/  Probationary Green Trainer
As an agricultural consultant and coach for 15 years in the agricultural industry, I help farmers grow into small but strong agricultural managers, and agricultural managers are able to make agricultural knowledge work through feedback. I want to apply and settle a Business Model Zen in agriculture sector with consulting and coaching.
 Kim Changwan – Professor of Gyemyung University/ Certified Green Trainer
In the meantime, we have brought together the experience and knowledge of industry and academia. With nearly 20 years of industry experience in enterprise management, including R & D, technology management, process innovation, and HR, it adds great value to my work as a real world-based professor. University-industry collaboration is also an important topic, as well as lectures for students and citizens with technology strategy, innovation, technical leadership, behavioral learning, and entrepreneurship. In recent years, I have focused on the business ecosystem for entrepreneurs.
 Lee Hookyung – Human and Strategy CEO/ Certified Green Trainer
He is a manager of management and has experienced the corporate culture of Hyundai and Samsung for 15 years in the field of human resource management and sales management.In the organization, he is studying employee performance evaluation, high performance and high immersion organization development, labor management system improvement, wage structure improvement, etc. As a prominent expert in helping organizations and organizations grow, they walk along the world with their vision.
 Park Sungchan – Chungbuk TechnoPark Advisory / Certified BM Zen Coach
He has long been involved in helping commercialize technology in the manufacturing, bio, environment and energy fields, and has been involved in consulting, mentoring and coaching on technology commercialization and technology strategy establishment.
 Lee Ilbeom – Gwangju Dong-Gu Startup Center Head / Certified BM Zen Coach
I would like to be the background for many challenging entrepreneurs who dream of innovation and dream of development and growth through the business model ZEN. Based on the consulting experience and expertise of the past, I would like to shoulder my dream to be a hope and a way for many founders and innovators who dream of success.
 Lee Sehwan – JSC Company R&BD Center Head / Certified BM Zen Coach
Expert in planning, developing, and commercializing converged content (solution) in the fields of medical, education, and sports based on advanced ICT and game technology such as VR and AR. We want to contribute to helping companies and entrepreneurs to grow through innovation.
 Park Youngchan – DACL Leadership Consulting CEO / Certified Green Trainer
As the director of the Daejeon Carnegie Research Institute, we have been working to nurture leaders for more than 15 years and are moving forward for a greater leap forward. Life is full of opportunities. Individuals are leaders, organizations are greater organizations
 Han Yoonsik – Professor of Handong University, Green AT Center Head / Certified Green Trainer
Based on Korea's educational philosophy and Christian spirit, we are striving to change society in a better way by distributing appropriate technology to overseas underdeveloped countries and fostering local entrepreneurs.
 Hwang Jinsol– TheBridge CEO / Certified Green Trainer
Through Impact Donation, we operate a platform that helps local entrepreneurs independently develop in developing countries. We research impact estimation and performance analysis in various ways.
 Kim Taeyoung – E3Empower Africa Head / Certified Green Trainer
Energy, Education, and Entrepreneurship work to help individuals and communities without resources and opportunities to achieve economic and social independence.
* BM Zen Partner Companies
Education partner companies who make world better than today with BM Zen.
* Book Publishing Contributors
   Moon Lee – Head of GYB Acceleration KOTRA,  Editor / Advisor
Business Development expert at Nokia Siemens Networks. Used to be a research scientist at ETRI (Electronics and Telecommunications Research Institute) and also an entrepreneur who initiated technology startups across the United States, Australia and Korea. Moon demonstrated his business DNA to the world by winning the 'Deloitte Top Technology Competition' in 2010. A micro-strategist who seeks details in planning and agility in execution.
    SangMook Lee – Z-Lab CEO / Book Designer
Civil designer who builds good cities and places to live in. Studied the architecture in Sung-kyun-kwan university. Amongst his works, 'Soohwarim' and 'Zero place' have positioned as landmarks in Seosan, province of Chungnam, Korea. In favor of places of old charms, SangMook runs a blog named 'Mook sama's tales of civil architectures and good places'